TTCUDIF Current President  - Dr Anthony Elias
Dr. Anthony Elias has been on the Board of Directors of the Deposit Insurance Fund since 2000 and was Vice President during the period 2002 – 2007.
He graduated with a Medical Degree from the University of the West Indies in 1979.
He also holds a Masters in Business Administration (MBA).
Dr. Elias is an executive Director of the Trinidad Cement Employees Credit Union Co-operative Society and has been on its Board of Directors since 1989.
He is a former Director of the Co-operative Credit Union League of Trinidad and Tobago and former President of the Central Financing Facility.
He was also a former Chairman of National Flour Mills Limited
Vice - President Noel Jones
Guaymay Energy Alliance Credit Union Co-operative Society  Limited
Educational Background 
UWI - Master of Business Administration
Diploma in Human Resource Management
Co-operative Experience
President -GEACU (2016-2019)
Secretary / Director  - TTCUDIF (2011 -2013) & 2018-2019
President - GEACU (2004-2008)
Secretary - SECU (1994)
Treasurer - SECU (1995 -2000)
President -SECU (1987 - 1993 & 1986)
Secretary - Mr. Khristendath Neebar
Attorney at law
Bachelor of Law Degree (LLB) - University of London, England
Law Examination Certificate (LEC) - Hugh Wooding Law School, Trinidad
Member of Bar Association of Trinidad and Tobago
Former Deputy Commissioner of Co-operatives
Practices Civil Law at the High Court of Justice, Trinidad and Tobago
Advises on matters relating to Co-operative Law & Practice to Credit Unions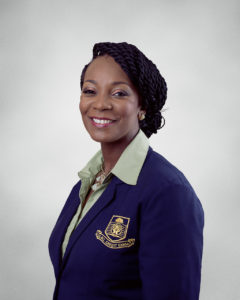 Director - Ms. Debra Maloney
Credit Union: UWI Credit Union Co-operative Society Limited
Profession: Attorney
Educational Background:
     BSc Management 

     LLB, LEC

    

Masters of Strategic Leadership and Management
Co-operative Experience:
     

Secretary- Board of Directors UWI Credit Union Co-operative Society Limited
Director Senator Stephen Creese
PSCU Credit Union Co-operative Society Limited
 Consultant Director Robert Mayers
Robert obtained his B.A. (Econ and Math) degree from the University of the West Indies, Mona Campus, Jamaica.
Chairman of KSBM Asset Management limited
Served as Managing Director of CMMB, a brokerage firm with TT$8 billion in assets under management
Chairman of Board of Directors of TSTT
Robert is well known as a veteran in the securities industry having worked for over thirty years in the field of equity trading at certain leading brokerage firms in Trinidad & Tobago as well as a Consultant. He has extensive experience in securities trading, portfolio management and fund management.
Consultant Director Gerard Pinard
B. Eng Chemical Engineering - McMaster University, Canada
Diploma in Personnel and Industrial relations - Cranfield University, England.
Trained as a Certified Mediator - Dispute Resolution Centre
Industrial Relations including Industrial Court, RRCB and Ministry of Labour representation;
Collective Bargaining, Conflict Resolution, Grievance Handling; Mediation
Human Resources Management;
Executive Coaching and Mentoring;
Training and Development;
Motivational Speaking;
Corporate Communications and Crisis Management;
General Management
Audit Committee
The Audit Committee comprises of three (3) members all of whom are elected on an annual basis at the Annual General Meeting of the Deposit Insurance Fund.
At present, members of the Audit Committee are as follows:
Anthony De Freitas : Chairman
Mrs Christina Bahadoor-Hosein : Secretary
Esme Raphael: Member